About Schaller Consulting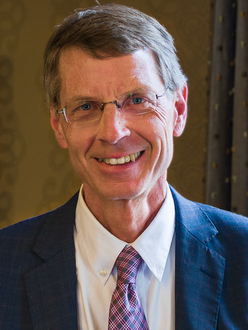 Schaller Consulting offers expertise in urban transportation policy to serve the goals of enhancing mobility, economic vitality, social equity, environmental sustainability and road safety. Established in 1998, Schaller Consulting specializes applying transit improvements, new mobility services, street design, traffic and fleet management and road and parking pricing to enhancing multi-modal urban transportation networks, with an emphasis on integrating public engagement and performance evaluation with program planning and implementation.

Bruce Schaller, Principal of Schaller Consulting, is a widely recognized expert in new mobility and for-hire services, public transit and urban traffic. He is the author of widely-cited reports assessing how new services such as Uber and Lyft have improved mobility and raised concerns about their impacts on traffic and transit in U.S. cities and developing prescriptions for public policy.

Mr. Schaller has consulted to government, for-profit and non-profit organizations throughout North America. Most recently, he served as Deputy Commissioner for Traffic and Planning at the New York City Department of Transportation, where he led the agency's widely-recognized innovations in street design, traffic management, parking policy, bus rapid transit and performance measurement. He also led NYCDOT's efforts on congestion pricing in 2007-08.

Mr. Schaller has been called "a prominent transportation expert" (New York Times), "a widely acknowledged expert" on issues related to taxis, Uber and Lyft (Politico) and a "nationally recognized expert" on for-hire transportation issues (Washington Post). Mr. Schaller has published extensively in peer-reviewed academic journals including Transport Policy, Transportation and the Journal of Public Transportation.

He is currently working on a book about the origins of American cities, and recently released a report that examines overlapping themes focused on the economic and spatial development of great urban centers in the United States.

Contact information: bruceschaller2 "at" gmail.com. Phone: 718-768-3487.
---
New Report (June 2023):
Boom Times or Doom Loop?
America's Urban Future, Post-Pandemic
The Covid-19 pandemic was tremendously disruptive to American life and had profound effects on American cities and metropolitan areas. This report seeks to unpack the effects of the pandemic on urban America and place these effects on a much larger canvas that includes the urban revival of the last four decades and the advent of the knowledge-based economy as the key driver of metro area growth and prosperity. The overall question and focus of this report is what the pandemic together with this larger picture mean for the future of the American metropolis.

New York Daily News op-ed: The housing crisis' economic toll: The damaging ripple impact from a lack of affordable homes


CityLab article by Patrick Sisson: The housing crisis' economic toll: The damaging ripple impact from a lack of affordable homes

---
---
Previous Publications
---
New Mobility: Present and Future
Recent reports exploring the cross-cutting issues that lie at the intersection of ride-hail and microtransit new mobility services, and traffic, transit and the future of urban transportation networks. The reports discuss how new mobility can contribute to the goals of public transit agencies, document TNC impacts on traffic and transit, analyze regulatory issues and address the path toward self-driving vehicles operating as shared taxi- and transit-like services.
Major reports and papers:
Recent articles, op-eds and presentations
Full listing of new mobility publications and presentations
---
Selected Published Papers
---
NYCDOT reports
Reports of general interest to the transportation community published under my direction at the New York City Department of Transportation from 2007 to 2014: