New York City Rate of Pooled Trips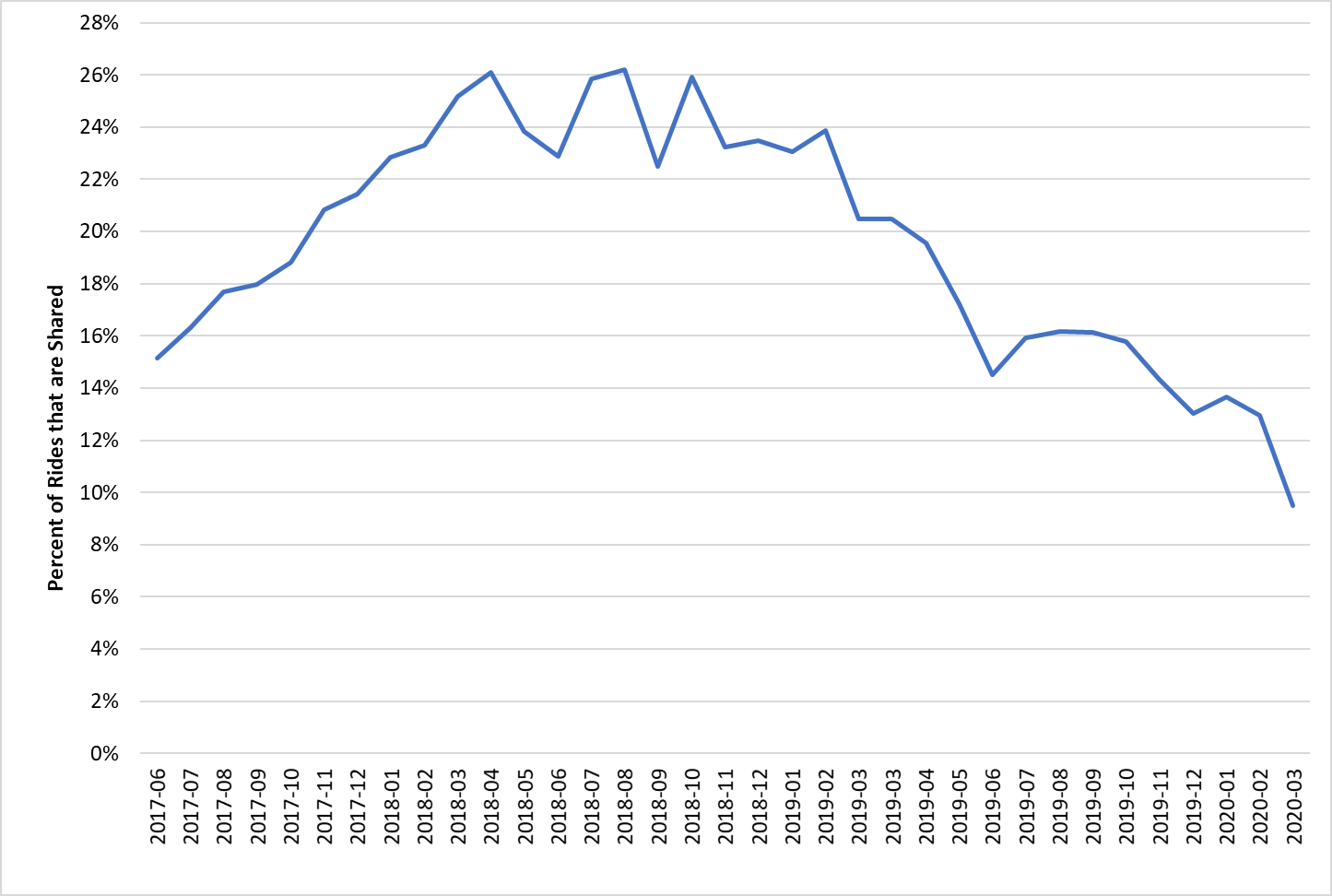 "Pooling" is where strangers share a ride-hail vehicle together, being picked-up and dropped-off at different points along the way. Uber and Lyft have heavily promoted and worked to get their customers to pool, and the rate increased from low-teens in early 2017 to about 25 percent in early 2018. But pooling rates have essentially leveled off since then. It appears that most customers prefer the privacy and control of having the car and driver to themselves.
These figures include Via which does mostly shared rides as well as the much larger trip volumes of Uber and Lyft. Includes all five boroughs of New York City, monthly data.
Similar pooling rates are seen in other major metro areas:
22% pooled in urban areas of California (2018 survey)
20% pooled in Boston area (2017 survey)
Sources: